---
Author: Elizabeth O'Brien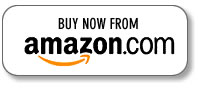 ---

What readers are saying:
Customer reviews
Average Customer Review
Five Stars
,
September 17, 2014
This review is from:

Always Late and Never Happy: How to Stop Procrastinating and Start Doing Anything (Kindle Edition)
Excellent, concise (read short), covers topic thoroughly without belaboring the issue. For the cheap kindle price, definitely 5 stars.
Share your thoughts with other customers:
›
See the customer review...